Ultherapy
Skin Tightening & Firming
ULTHERAPY
Skin Tightening & Firming
Ultherapy treatment harnesses ultrasound energy to counteract the effects of time, gravity & sun exposure without downtime- no toxins or needles required.
Ultherapy is an established & effective treatment for:
Lifting skin on the neck, under the chin, on the eyebrow
Improving the appearance of lines and wrinkles on the décolletage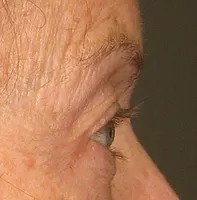 MEDICAL-GRADE & CLINICALLY PROVEN
FDA-Approved, Non-Invasive Treatment
Established as safe & effective in clinical studies*
More than a million treatments worldwide
95% patients satisfaction 1 year after*
Have Any Questions?
Our doctors are glad to be of service. Whatsapp your queries to 9296 7169.
Do include any symptoms or background history with regards to your condition.
Book an appointment
ADVANCED ULTRASOUND TECHNOLOGY
Ultherapy harnesses the power of ultrasound to transform the brow, chin, neck and chest. It is able to treat the deep layers of skin tissue without disturbing the surface of the skin.
Ultrasound energy has been used safely and effectively in the medical industry for more than 50 years.